Silverback Mahogany Adirondack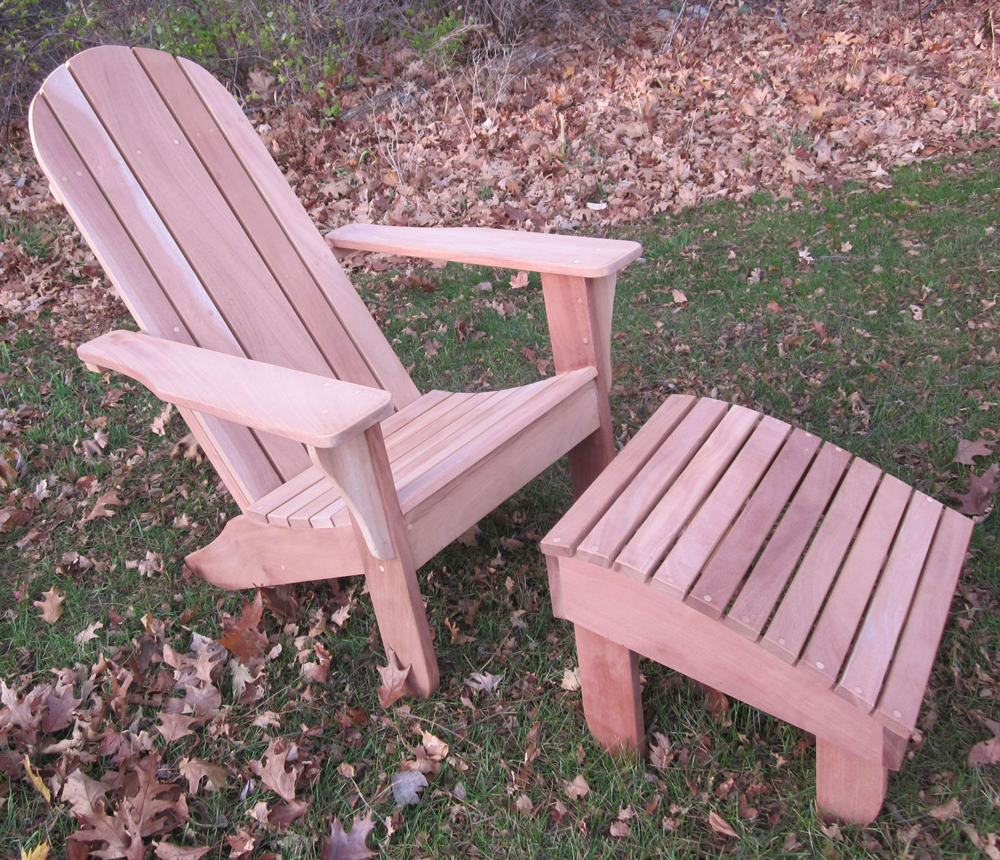 Silverback Mahogany Adirondack

$355 unfinished, $425 finished
Features screwed and plugged joinery for maximum structural integrity. Like teak, mahogany is weather-resistant and rot-resistant — at about 1/3 the cost (it's used in boat building for a reason). In fact, once they've aged, you'd be hard pressed to tell the difference between the two woods. Both turn a soft, silvery grey.
Our Silverback ottoman converts the chair into a lounge. If you want to kick back for a relaxing read — or a nap — this is the chair for you. Arms are generous enough to accommodate your glass or mug.
Specifications:
• Seat curved and back angled for ultimate comfort
• Solid African mahogany, a rot-resistant, weather-resistant wood that will withstand decades of outdoor use
• Width: 31 in.
• Depth: 35 in.
• Height: 40 in.

Available unfinished, stained, or painted.
The story of this chair: Terry built his first mahogany adirondack in 1985, patterned from a chair he found in his grandmother's basement. He made the chair in mahogany. We still use two of those original chairs in our garden. Never having seen a coat of sealer, they are now silvery-grey, and have weathered the years in fine condition. We'd be happy to send you a photo of our original chair, as it looks today.