The Lakes Walnut Coffee Table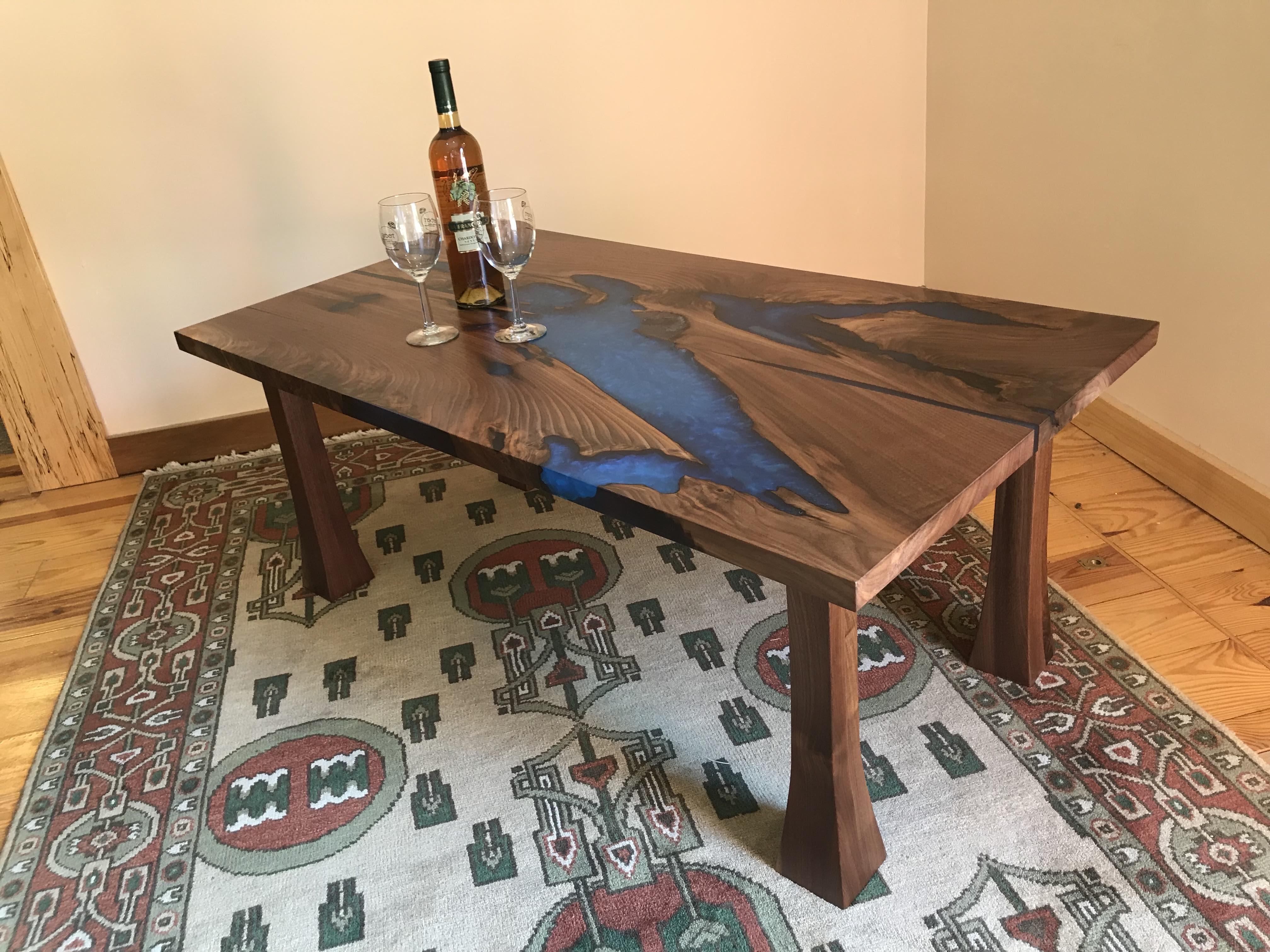 The locally grown and sustainably harvested black walnut we used for this table has naturally formed cavities, which we filled with blue EcoPoxy® resin. Because the resin is translucent, light filters through from the bottom, highlighting the varying depths of the cavities. The result is a table top that resembles a three-dimensional topographical map, and the resin really does look like water, shifting with changes in light.
Black walnut is Michigan's premiere wood for furniture. This particular walnut tree fell just a few miles from my shop.
EcoPoxy is eco-friendly, non-toxic, non-solvent and 50% bio-based, making it the safest and greenest epoxy resin available. EcoPoxy draws its strength from soybeans, cashew nut oil and even recycled egg shells. Carbon emissions from the use of these products are close to zero.
"Bell-bottom" style legs are crafted from the same black walnut tree as I used for the top.
This is a one-of-a-kind table that can not be duplicated.