Meet the Showroom Staff
Lorraine, Dixie & Serena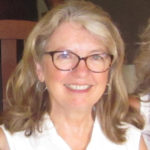 Lorraine Hanover, co-owner & showroom manager
In 1999, Lorraine left her career as an editor to manage our Showroom. She conceived and maintains our website, works with clients, and photographs our products.
Serena Wolfe, customer service & display design
Serena joined us in 2014 with a background in customer service. She assists Lorraine with all aspects of running the Showroom. Everyone loves her ready smile and cheerful outlook.
Dixie Schrader, sales assistant
Dixie has worked in our showroom since 1996, though these days she limits her time with us to occasional Sundays, so she can have more time to spend with her grandkids.
They'd love to show you ...